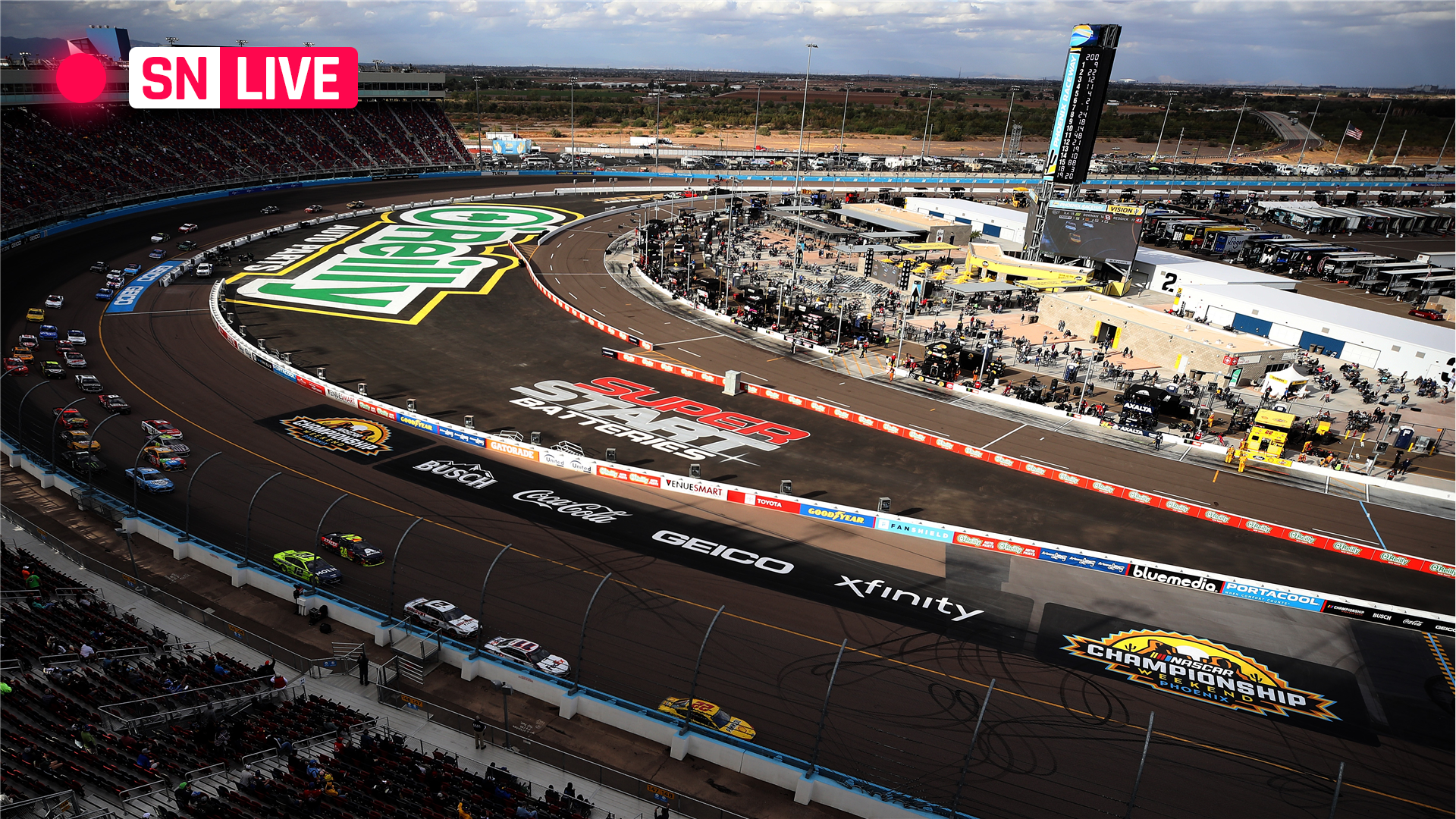 The 2021 NASCAR Cup Series season continues Sunday afternoon with the Instacart 500 at Phoenix Raceway.
Brad Keselowski will start on the pole and look to secure his first win of the year. Kyle Larson, who won the Pennzoil 400 in Las Vegas last week, was set to begin the race on the front row but must drop to the rear because his car failed two prerace inspections Saturday. Joe Gibbs Racing teammates Denny Hamlin, Christopher Bell and Martin Truex Jr. will all start right behind Keselowski.
Heading into the Phoenix race, Hamlin leads all drivers in the points standings. He has three top-five finishes so far this season, but he is still searching for his first win.
Sporting News is tracking live updates and highlights from NASCAR's race at Phoenix on Sunday. Follow below for complete results from the Instacart 500.
MORE: Watch today's NASCAR race live with fuboTV (7-day free trial)
NASCAR at Phoenix live updates, highlights from Instacart 500
(All times Eastern)
6:50 p.m. — Martin Truex Jr. wins the Instacart 500 Logano, picking up his 28th career NASCAR Cup Series victory. The top five: Truex, Joey Logano, Denny Hamlin, Brad Keselowski and Chase Elliott.
6:35 p.m. — A late caution as Kyle Busch goes through the spin cycle.
6:25 p.m. — Stage 2 winner Joey Logano slides past Brad Keselowski and is the leader with 38 laps remaining.
6:20 p.m. — Tyler Reddick slams into the wall. The caution flag is out.
6 p.m. — Martin Truex Jr. is the new leader after scooting past Joey Logano. Only 87 laps to go.
5:55 p.m. — Whoa, close call there for Joey Logano.
5:40 p.m. — Joey Logano takes Stage 2. Martin Truex Jr., Denny Hamlin, Brad Keselowski and Ryan Blaney round out the top five.
5:20 p.m. — Halfway through the Instacart 500, Joey Logano retakes the lead. Corey LaJoie is riding a few seconds behind Logano in second place.
4:50 p.m. — Another caution flag. Cody Ware gets into Anthony Alfredo, and now the No. 38 car is in bad shape.
4:30 p.m. — Ryan Blaney wins Stage 1 over Penske teammates Joey Logano and Brad Keselowski.
4:15 p.m. — A caution flag comes out. It appears Alex Bowman made contact with Ross Chastain and Austin Dillon before spinning into the wall.
4:05 p.m. — The top five as we hit the competition caution: Denny Hamlin, Brad Keselowski, Ryan Blaney, Christopher Bell and Joey Logano.
3:50 p.m. — And we're off. Denny Hamlin wastes no time in taking the lead from Brad Keselowski.
3:40 p.m. — Engines have been fired. The start of the Instacart 500 is coming soon.
3:20 p.m. — NASCAR, The Players Championship, Selection Sunday… yep, we're going to need multiple screens.
2:55 p.m. — Chase Elliott and Quin Houff are heading to the rear of the field.
2:45 p.m. — Kevin Harvick certainly enjoys driving at Phoenix Raceway. Where will he finish Sunday?
NASCAR race start time today
The green flag for Sunday's NASCAR Cup Series race at Phoenix Raceway, the Instacart 500, is scheduled to wave at 3:47 p.m. ET.
NASCAR starting lineup at Phoenix
Here is the complete starting lineup for Sunday's NASCAR race at Phoenix Raceway, the Instacart 500:
| | | | |
| --- | --- | --- | --- |
| Start pos. | Driver | Car No. | Team |
| 1 | Brad Keselowski | 2 | Team Penske |
| 2 | Kyle Larson | 5 | Hendrick Motorsports |
| 3 | Denny Hamlin | 11 | Joe Gibbs Racing |
| 4 | Christopher Bell | 20 | Joe Gibbs Racing |
| 5 | Martin Truex Jr. | 19 | Joe Gibbs Racing |
| 6 | Chase Elliott | 9 | Hendrick Motorsports |
| 7 | Kyle Busch | 18 | Joe Gibbs Racing |
| 8 | Ryan Blaney | 12 | Team Penske |
| 9 | Joey Logano | 22 | Team Penske |
| 10 | William Byron | 24 | Hendrick Motorsports |
| 11 | Ricky Stenhouse Jr. | 47 | JTG Daugherty Racing |
| 12 | Kurt Busch | 1 | Chip Ganassi Racing |
| 13 | Austin Dillon | 3 | Richard Childress Racing |
| 14 | Erik Jones | 43 | Richard Petty Motorsports |
| 15 | Ryan Preece | 37 | JTG Daugherty Racing |
| 16 | Michael McDowell | 34 | Front Row Motorsports |
| 17 | Chris Buescher | 17 | Roush Fenway Racing |
| 18 | Kevin Harvick | 4 | Stewart-Haas Racing |
| 19 | Ryan Newman | 6 | Roush Fenway Racing |
| 20 | Matt DiBenedetto | 21 | Wood Brothers Racing |
| 21 | Alex Bowman | 48 | Hendrick Motorsports |
| 22 | Ross Chastain | 42 | Chip Ganassi Racing |
| 23 | Tyler Reddick | 8 | Richard Childress Racing |
| 24 | Cole Custer | 41 | Stewart-Haas Racing |
| 25 | Bubba Wallace | 23 | 23XI Racing |
| 26 | Chase Briscoe | 14 | Stewart-Haas Racing |
| 27 | Daniel Suarez | 99 | Trackhouse Racing Team |
| 28 | Anthony Alfredo | 38 | Front Row Motorsports |
| 29 | Justin Haley | 77 | Spire Motorsports |
| 30 | BJ McLeod | 78 | Live Fast Motorsports |
| 31 | Cody Ware | 51 | Rick Ware Racing |
| 32 | Aric Almirola | 10 | Stewart-Haas Racing |
| 33 | Corey LaJoie | 7 | Spire Motorsports |
| 34 | JJ Yeley | 53 | Rick Ware Racing |
| 35 | Quin Houff | 00 | StarCom Racing |
| 36 | Josh Bilicki | 52 | Rick Ware Racing |
| 37 | Timmy Hill | 66 | MBM Motorsports |
| 38 | James Davison | 15 | Rick Ware Racing |